This podcast series is hosted by SIJ Technical Editor, Eric Bogatin and includes fireside chats with members from the Signal Integrity Journal community who are experts in their field and have a commitment to providing training and education in SI, PI, and EMC/EMI issues for other engineers. Podcast sponsored by: Rohde & Schwarz.
Episodes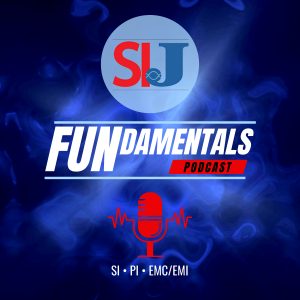 Thursday Mar 03, 2022
Thursday Mar 03, 2022
Join Eric Bogatin, SIJ Technical Editor in episode 4 as he chats with Al Neves, President and Founder of Wild River Technologies. Al is also a member of the SIJ Editorial Advisory Board. Hear Al's experiences developing the methodologies to create 1-spin extreme signal integrity boards operating at 56 Gbps and 112 Gbps PAM4 and why he says it take a village for an OEM to get it right the first time for bleeding edge designs.
Check out the Wild River Technology website: https://wildrivertech.com/.