This podcast series is hosted by SIJ Technical Editor, Eric Bogatin and includes fireside chats with members from the Signal Integrity Journal community who are experts in their field and have a commitment to providing training and education in SI, PI, and EMC/EMI issues for other engineers. Podcast sponsored by: Rohde & Schwarz.
Episodes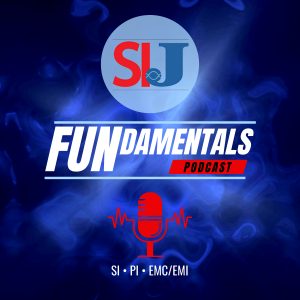 Wednesday May 04, 2022
Wednesday May 04, 2022
Join Eric Bogatin, SIJ Technical Editor, in his latest conversation with Donald Telian, Signal Integrity Consultant & Owner at SiGuys, and "the father of IBIS models." Hear and learn about the value of Serdes equalizer settings. Podcast produced at DesignCon 2022.
Visit the SiGuys website: http://siguys.com/. 
Check out Eric's book review of Donald's new book, "Signal Integrity in Practice."
This episode was sponsored by: Rohde & Schwarz.